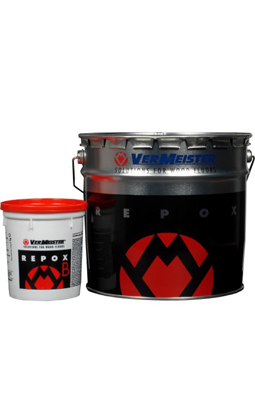 Two component epoxy polyurethane adhesive for gluing wood floors of any size on cement sub floors, even heated ones, and non-absorbing sub floors (ceramic tiles, stoneware, marble…).
It is also ideal for laying pre-finished parquet. REPOX offers unbeatable characteristics of adhesion and toughness for gluing work.
Two component polyurethane finish for a matt effect on wood floors.
The main characteristics of this finish are:
- high solid content;
- high level of mechanical resistance;
- excellent resistance to water and common cleaning products
- complies with Decree Law 161/06.
Added to these characteristics, ISOMATT combines an ease of application with a longer working time and a uniform finish. All these features make it suitable as a finishing coat even in hot weather when a longer lap mark time is required.
A vegetable based impregnating product resulting from a carefully balanced blend of various oils (coconut, linseed oil, wood, etc. …) formulated specifically for outdoor use. DECK. OIL brings out the characteristics of softness and warmth, highlighting quite considerably the grain of the wood.
The main characteristics of the product are:
- penetrates deep into the wood;
- easy to restore: no need for sanding;
- protects against dry rot;
- protects against UV rays;
- prevents graying, maintaining the natural color of the wood;
- protects the wood against water;
- is ideal for flooring and wood products both indoors and out.